MENTAL ENERGY BOOST
Your brain is a complex machine and needs neurotransmitters to work at peak performance. Blue O supports the activity of neurons in a healthy way.
YOUR HEALTHY CHOICE
Blue O has no harmful ingredients. We use organic fruit extracts & roots. A fine combination of amino acids, vitamins and minerals supports your health. 
FOR MINDFUL MOMENTS
Blue O stands for a conscious way of living and enables the basic human ability to be fully present, aware of where we are and what we do – Mindfullness redefined.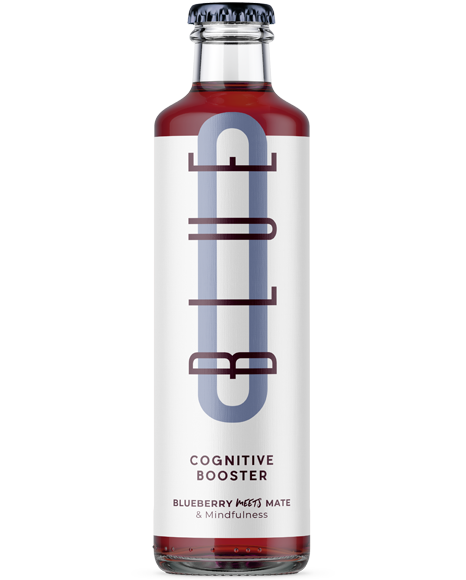 *Real bottle may vary from shown visual
The healthy boost
Blue O is your new brain power-up. No matter if you are at work, learning for your next big exam or training to be better than your competition. One drink gives you an extra spark of mental energy boost.  Our carefully selected ingredients increase your ability to concentrate thus giving you the chance to focus on what really matters in each given moment.  Of course we use glass bottles to protect our precious environment.
Start drinking smart with Blue O.
100% INTELLIGENT NUTRITION
only the freshest ingrediences
Crafted by experts with substantial knowledge about the inner workings of the human body we only use what is good for your brain and system. Fresh juices, vitamins and neuronal boosters will make you feel like a new better version of yourself – all that without negative effects known from energy drinks. No added sugar or sweeteners, no synthetic colorants, no artificial flavors, no artificial preservatives, no lactose, no gluten, no synthetic caffeine and no taurine!  
Hand-selected suppliers from Austria and Germany guarantee for highest grade quality ingredients.
Superberrys
Blueberry & Acai

Natural Roots
Gingseng & Maca 
Mate Tea
Natural Coffein
Vitamins
D3, B12 & C
Minerals
Zink, Magnesium

Amino acids
Glutamine & Cartinine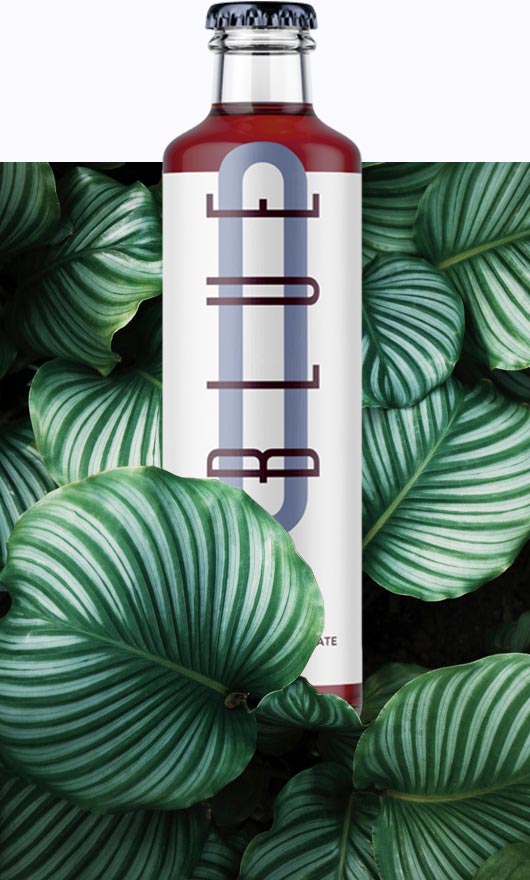 Highest Standard in Production
Our core production partner Pfanner Drinks GmbH from Austria has more than 150 years of experience in producing premium drinks for people that thrive for healthy choices.
Through careful selection of all ingredients, a standardized production process and regular check-up meetings highest quality standards in the production process of Blue O is guaranteed.
Pure
Refreshment
Blue O tastes like nothing you've encountered before. The mix of fresh juices and mate extracts combined with the intensive flavour of roots creates a health exoplosion with sweet side notes from a bit of agave syrup.
We've gone through great lengths to create the most effective mental support drink. To level up the fun Blue O is the perfect basis for your new favourite cocktail. Wanna try it out?